Rise Total Health combines Functional & Traditional Medicine, taking a total-body approach, combining nutrition, life, and modern medical testing.
Does the following sound familiar to you?
---
1. It feels like you've tried almost all the trendy diets but nothing seems to last.
With the millions of diets and opinions out, it's tough to know who is right... you feel like nothing is sustainable and will work for the long-term...
2. You're working long hours and just have no time to spend hours on shopping and working out.
You've been trying to lose weight for SO long but work/life balance does not allow time...
3. Your interest levels drop after 2 weeks into a basic diet...
You start off strong, put together a grocery store and head to the gym. After 2 weeks, you sleep in and skip the gym, then head to McDonalds then order pizza for dinner... You're toast and can't get back on track.
If so, you're in the right place!.
We have developed a weight loss and management plan that fits your lifestyle!
Our popular online program shows you how to lose 20+ pounds and avoid gaining it back in just 3 months!
Your Membership give you exclusive discounts to some of our popular programs:
Discount IGG/IGE, Food Sensitivity blood work to show you exactly how your body responds to food. Ordered to a Quest Diagnostic, our partner lab, near you.
Free Access to 1-on-1 Virtual or in person accountability & coaching: 15 Minute sessions. Measurements, adjustments, tips.

Access to our customizable 

Weekly Meal Plan from our Professional Chef. Delivered directly to you.
Our Program is Backed by Medical Care:
Prescription weight loss medication for qualified patients.
In-office B12 Injections: vitamin injections provide clean energy, mood, concentration, and boosts your immune system.
In-office Lipotropic Injections:–

 

Amino acids are our bodies' natural chemicals that keep things well-greased and working correctly. Lipotropics are three amino acids that are essential for the health of your liver: Choline, Methione, and Inositol. These 3 acids help kickstart your body and burn fat, which helps create natural energy produced by your body. Combining the 3 acids with vitamin B12 promotes alertness, liveliness, and eliminates mental fogginess.

Save on our Personalized Testosterone Replacement Therapy 

Plans.
4 Guides:
Kitchen Guide: Setup your home and pantry for a successful. From Foods to Appliances.
Eating Out and Travel Guide: Constantly traveling for work? Want to enjoy weddings and weekend fun with loved ones? We help you step-by-step with do's and don'ts!
Recipe Guide: From Chicken Wings to Mashed Cauliflower to Zoodles, we show you how healthy options can taste great just like your favorite dishes.
Net Carb Chart: This guide shows you how to count calories and keep simple carbs low with helpful tips and example on things like beer, liquor, rice, meats, sweet, etc.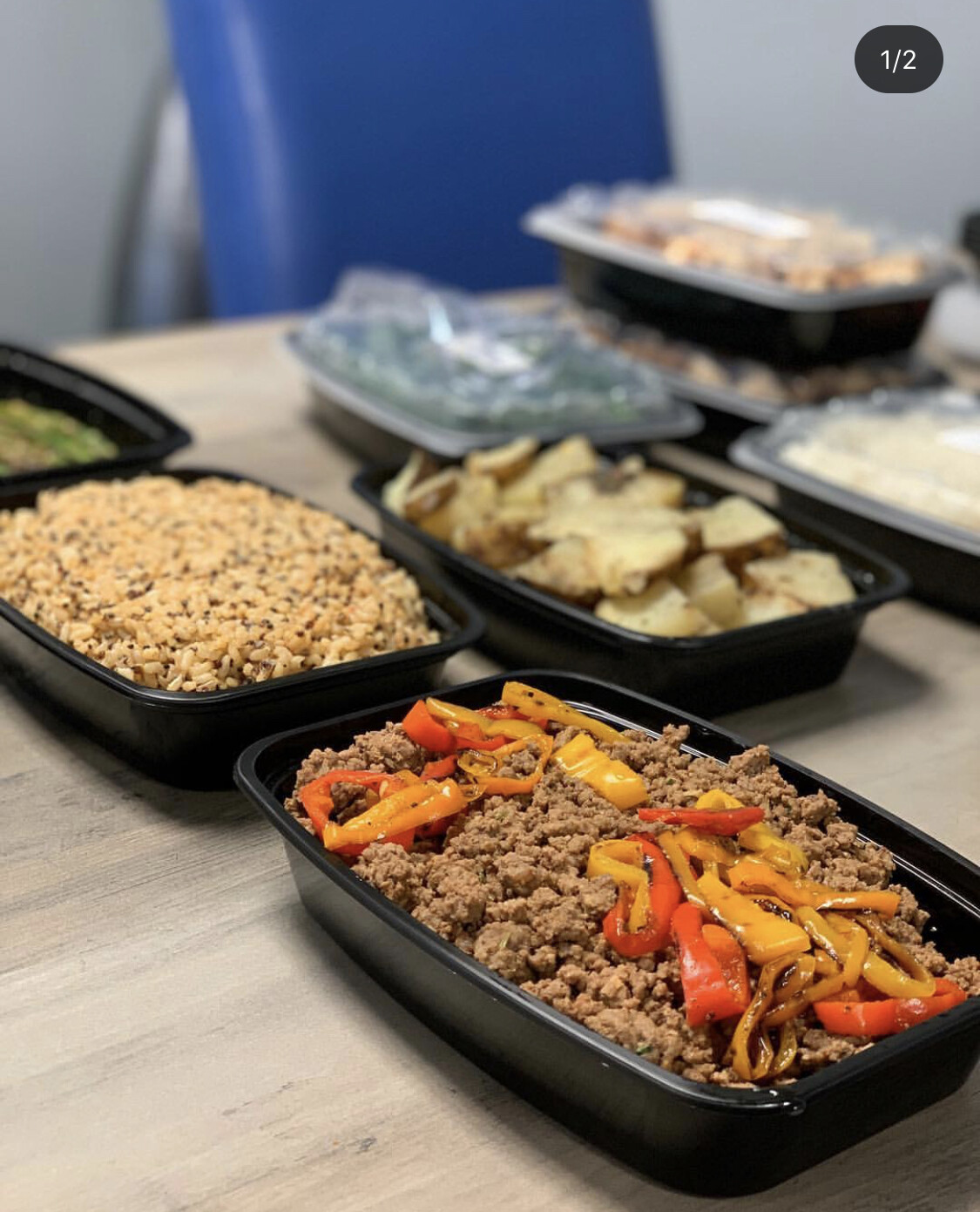 If you have zero time to shop or cook, our program gives you access to these excellent prepped food. Delivery or pick up!


After consulting with the Rise Wellness Specialist, we will prepare your Meal Plan.
Weekly and Monthly Options...
5 and 7 Day Plans Available.